Sacramento Violent Crimes Attorney
Get Over a Decade of Experience in Defense on Your Side
Violent crimes are prosecuted heavily in California. While there may be an explanation for why these crimes occur,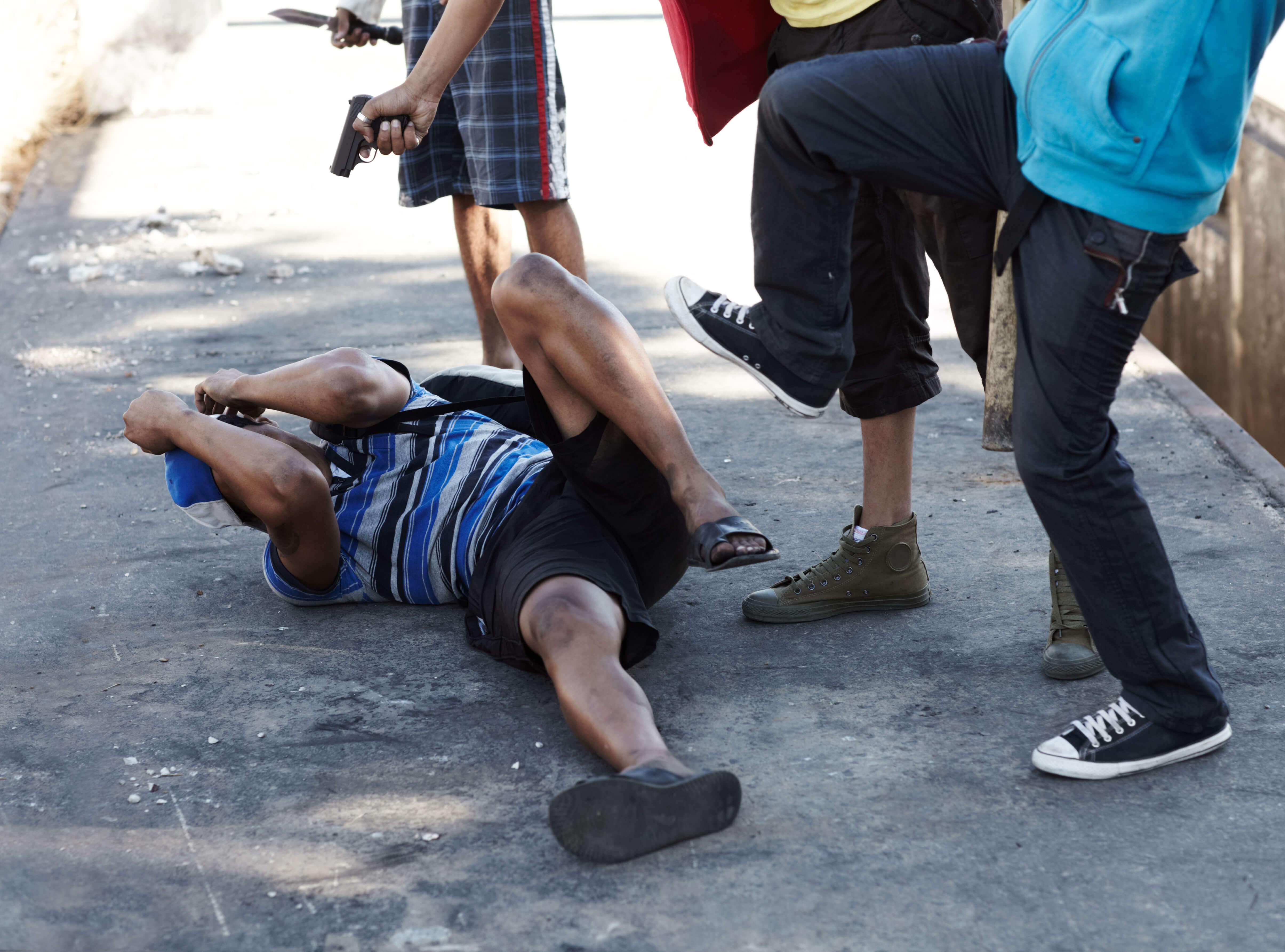 prosecutors will fight to ensure you face the full penalty of the law if you are found to be guilty. At Donato Legal Group, our California violent crimes lawyer understands the difficulty of your situation and can help you build a strong case to attempt to avoid the devastating consequences of a conviction.
You don't have to fight for your future alone. Give us a call and get started on building your case. We have helped many people in your situation, and we know there are two sides to every story. We are committed to hearing yours to help you build a strong defense and protect your future.
---
Dial (916) 318-5997 now to schedule your free consultation with Donato Legal Group. You can also contact our Sacramento violent crimes lawyer online.
---
Violent Crimes Cases We Handle
No matter the reason for the violent crime, prosecutors will do everything they can to paint you as a villain who must be kept away from society. Not only does that hurt your ability to build a prosperous future for yourself now, but having a criminal record containing a violent crime often bars people from being able to find employment, rent apartments, or obtain loans. You need help from a reliable attorney.
Violent crimes we defend include:
Battery

Willful and unlawful use of force against another person

Robbery

Felonious taking of another person's personal property that they are in possession of

Rape

non-consensual sexual intercourse accomplished by: Violence, fraud, threats, or duress.

Manslaughter

non-intentionally killing someone

Murder

intentionally killing someone
No case is the same. It is important that you are able to tell your side of the story, even if the prosecution tries to label you as a dangerous criminal. Thanks to careful planning and preparation, we have helped many of our clients to have their charges reduced or even dropped.
What Is the Difference Between Murder and Manslaughter?
Murder refers to when a person knowingly and intentionally kills another person, whereas manslaughter refers to when a person's reckless or negligent actions result in the death of another person. While manslaughter is generally considered a lesser crime, both murder and manslaughter charges can result in harsh penalties that include prison time.
Schedule Your Free Consultation With Our Violent Crimes Attorney
We understand the challenges you face right now. Your situation can be frightening, and you may feel hopeless and alone. Oftentimes, a mere accusation of a violent crime can be enough to harm a person's reputation. At Donato Legal Group, we want you to feel confident about your case so you can tell your side of the story in a compelling way.
We may be able to help you show that:
The violent act was consensual: If the other party was completely aware and accepting of what happened, you may be able to show that they were no less guilty than you.
You were defending yourself: Being a victim of assault can scramble a person's thinking. If you were in danger, fighting may have been the only recourse you had. We may be able to help you show that.
You were defending someone else or someone's property: If you see someone being robbed and you jump in to help them, it is not the same as an unprovoked attack on an unsuspecting person.
During your free consultation, we can go over the details of what happened in your case to review the evidence and allegations against you. We are often able to find mistakes made by arresting police officers and prosecuting attorneys that have been helpful in improving the outcome for our clients. You have nothing to lose by calling us and learning more about how to face your charges. Get started today and see how Attorney Alan Donato at Donato Legal Group can help you protect your future.
---
Facing violent crimes charges in Sacramento? Dial (916) 318-5997 now and schedule your free consultation.
---